http://www.dolcera.com/
Founded in 2004, Dolcera has grown to be one of the world's largest patent search, business research and data analytics company. Headquartered in Silicon Valley, with our 140+ in-house subject-matter experts worldwide, Dolcera has been providing a suite of satisfying services and tools in the intellectual property space for the world's leading corporations. Furthermore, Dolcera provides two industry-leading software platforms, PC 1.0 and Dashboard 2.0, to help clients manage their patent portfolio and IP knowledge more efficiently, and generate data-driven insights on current technology and market landscape instantly.
Dolcera是一家提供知识产权和市场研究综合解决方案的商业信息服务商。公司成立于2004年,总部位于美国硅谷,并在英国、印度和中国北京设有子公司。公司拥有一百三十多位经验丰富的领域科学家和专利分析师。公司始终秉承为企业的知识产权策略全心服务的理念,致力于为客户提供高质量的专利分析服务。近年来公司利用机器学习原则和信息化管理技术开发的专利查询数据库 (PC 1.0) 和专利管理平台 (Dashboard 2.0) 在大大提高企业知识产权管理的效率同时,能够快速为企业的研发和专利策略提供数据化的支持。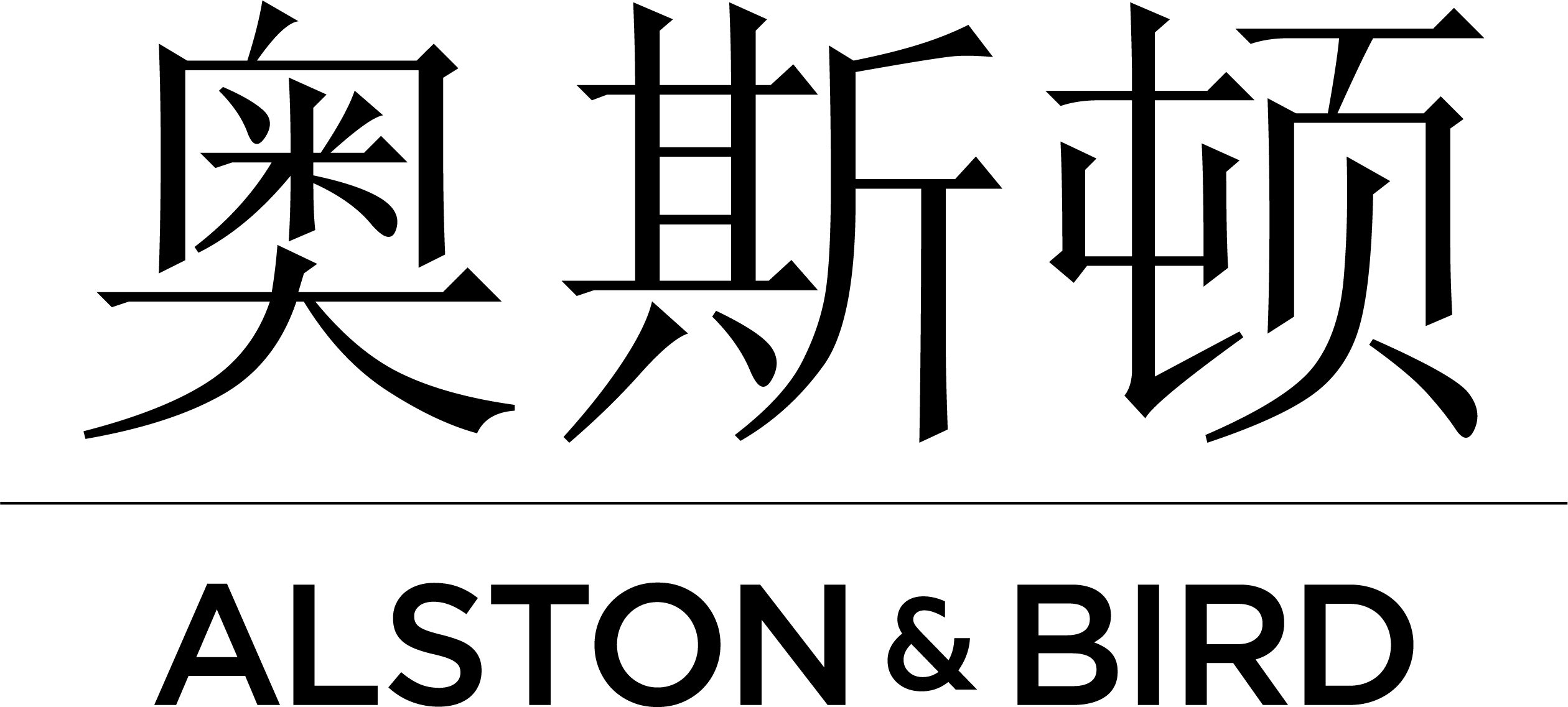 http://www.alston.com/
Alston & Bird is a leading national law firm whose core practice areas are intellectual property, complex litigation, corporate and tax, with national industry focuses that include financial services, technology, health care, manufacturing, life sciences and energy. The firm has built a reputation as one of the country's best employers, appearing on Fortune magazine's ranking of the "100 Best Companies to Work For" 17 consecutive years, an unprecedented accomplishment among law firms in the United States. The firm has offices in Atlanta, Beijing, Brussels, Charlotte, Dallas, Los Angeles, New York, Research Triangle, Silicon Valley and Washington, D.C.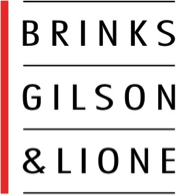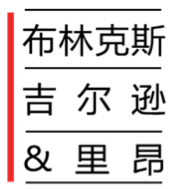 http://www.brinksgilson.com/
Brinks Gilson & Lione is celebrating its 100 year anniversary in 2017. It is a full service intellectual property law firm with over 150 attorneys and scientific advisors and offices in Chicago IL, Washington DC, Raleigh NC, Ann Arbor MI, Indianapolis IN, Salt Lake City UT and Tampa FL. It is opening an office in Shenzhen China in 2017. The firm specialize in all aspects of IP in the United States, including all matters with respect to patents, trademarks, copyrights, trade secrets, unfair competition and data privacy and cybersecurity. The firm's attorneys have educational backgrounds and experience in every technical science, whether it be electrical/computer science/internet, mechanical, physics/material science, nanotechnology or biotech/pharma/chemical. Brinks also has an active practice in international trade matters, including Section 337/ITC, Customs and antidumping/countervailing duty investigations.
今年是布林克斯律师事务所百年华诞。作为一家提供全方位知识产权专业服务的事务所,我们美国芝加哥,华盛顿特区,北卡科研金三角,安娜堡,印第安纳波利斯,盐湖城以及坦帕的办公室有超过150位律师和技术专家。今年我们会在中国深圳成立办公室,成为深圳的第一家国际律所。布林克斯的美国知识产权服务全面覆盖专利,商标,著作权,商业机密,不正当竞争,隐私和网络安全。我们有来至各个技术领域的律师和技术专家,包括电子,计算机,互联网,机械制造,物理,材料科学,纳米技术,生物,医药和化学。布林克斯的国际贸易纠纷团队同时为客户遇到的美国国际贸易委员会337调查,海关调查以及反倾销,反补贴,反保护调查提供专业高效的服务。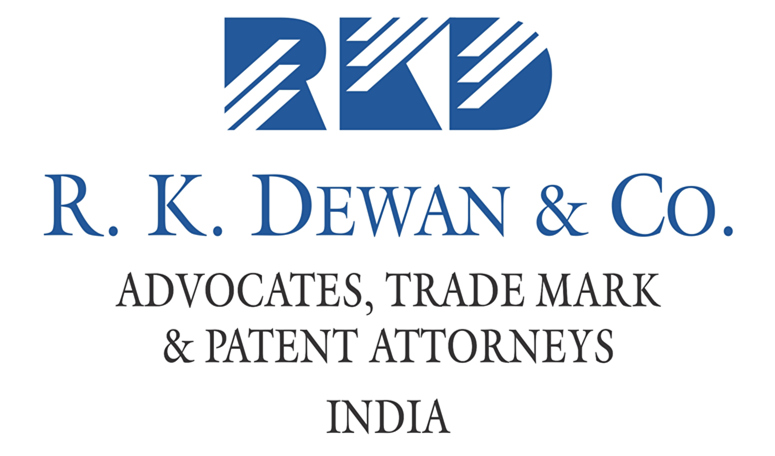 ISO 9001:2008 certified, RKD is a powerhouse that delivers the full-range of IP legal services to 5000+ clients representing all industry sectors and ranging from individuals to Fortune 500 companies.
RKD believes in value creation and provides innovative IP solutions to actively support clients in realizing their short term business goals concomitantly in alignment with their long term vision. This RKD achieves with the dedication and expertise of a 110+ strong team located in 6 offices across India namely in Mumbai, New Delhi, Pune, Chennai, Kolkata & Indore.
RKD's results-driven litigation & anti-counterfeiting teams ensure effective pan-India enforcement of clients' rights. RKD's highly-responsive search, filing, prosecution & commercial teams protect IP rights in India & 125+ countries via associate networks.

Zuykov&Partners
Full service IP firm operating since 2004
Located in Moscow, Russia.
- Patent registration: national phases in Russia, Eurasia, Ukraine and other CIS countries
- Patent attorneys with background in chemistry, mechanics, electronics etc.
- Registration and protection of patents, utility models, designs, trademarks, copyright
- Development and registration of license and assignment agreements
- Clients representations before the Russian Patent and Trademark Office, government agencies, general and arbitration courts
- Cooperation with patent attorneys and IP law firms worldwide
- Member of INTA, AIPLA, AUTM, ECTA, ITMA, MARQUES, PTMG, ABA.

KIPA is a European Intellectual Property (IP) firm based in Sweden with three offices and has earned a reputation as one of the best IP firms in the medical device field. KIPA provides today IP services for diverse clients involved with high-tech innovations in a variety of technologies including nanotechnology, optics, automotive, telecom, alternative fuels, biotech, and chemistry. KIPA employs experienced professionals authorized to represent clients to the European Patent Office (EPO), the Swedish Patent Office (PRV), the UK Patent Office, and the EU IP Office for trademarks and designs. We use our knowledge of trade secrets, patents, designs, trademarks, oppositions, litigation, and enforcement of rights, to develop and pursue targeted, global IP strategies customized to each client's specific needs and limitations. We defend the IP rights of our clients and/or invalidate patents when our clients are accused of infringement. Avoiding litigation altogether saves money and frustration so we also perform Freedom to Operate, novelty, invalidity, trademark, and design searches, Due Diligence analyses, and patentability opinions. We always do our best for our clients and they reward us with long-lasting, mutually beneficial relationships and recommendations.

http://www.boip.com.cn/
Beyond Attorneys at Law has been growing steadily since its establishment in Beijing in 2004. We provide a full range of IP services to protect our clients' Intellectual Property including patent, trademark, copyright, domain name, and others. With over 500 employees, Beyond has become one of Chinese leading IP firms, helping clients' businesses thrive by combining the highest global standards with local expertise. Authorized by the China Trademark Office, the State Intellectual Property Office, and the Beijing Bureau of Justice, the firm has a depth of legal resources across China.
品源知识产权集团于2004年成立于北京,由北京品源知识产权代理有限公司、北京品源专利代理有限公司,北京市品源律师事务所组成,在全国主要城市及欧洲,美国,日本设有十余个分支机构,员工超过500名。自成立至今,品源的代理人和律师团队积累了丰富的国内、国际商标、专利、著作权、域名争议、反假冒、知识产权诉讼等法律实战经验,并一直致力于为广大国内外客户诠释最专业、最高效的知识产权法律服务。

http://stellarix.com/
ISO 9001:2008 certified, Stellarix is one of the fastest growing full service IP and Technology research firm based in India. Stellarix offers broad spectrum of services across three disciplines – Patent Research, Technology Research and Market Research. With an in-house team of 80+ technology experts across all the major technology verticals and with the aid of cutting edge tools and processes, the firm has successfully catered to more than 1000 organizations over the world including Fortune 500 companies. Over the years, Stellarix has positioned itself as a one-stop solution for the clients providing a single study covering the critical aspects viz. Technology research, Patent landscape and Market study. The firm's clientele is spread across United States, Western Europe, United Kingdom, Asia Pacific region and it enjoys an international reputation for excellence.
Fields of Expertise:
Technology Scouting, Competitive Intelligence, IP landscape, Patent Invalidation, Patent Infringement/Claim-Chart mapping, Novelty search, Freedom-to-Operate, Secondary Market Research and Primary Market research through CATI CAWI.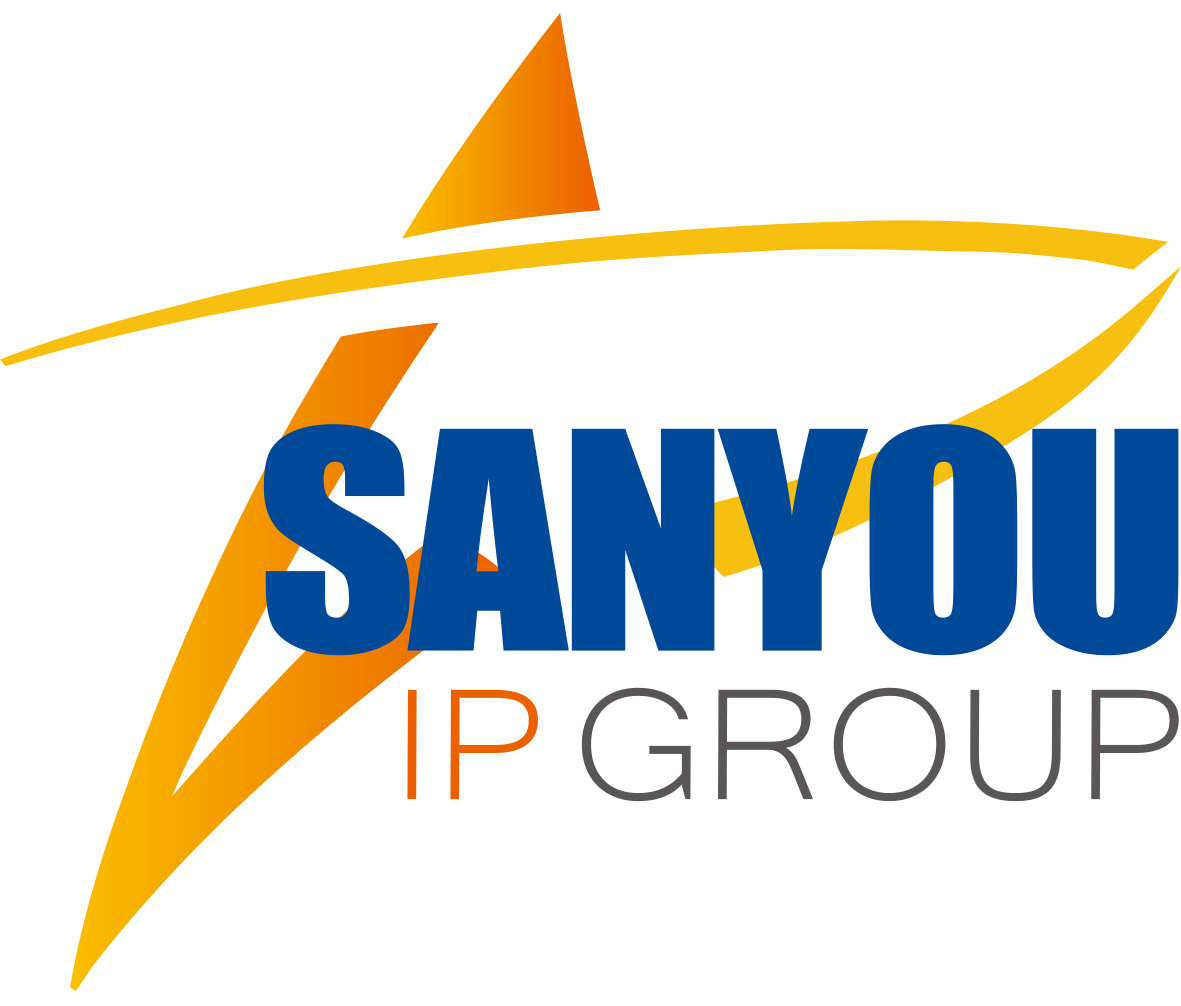 http://www.sanyouip.com/
北京三友知识产权代理有限公司成立于1986年,连续多年被评为专利和商标优秀代理机构,提供与知识产权相关的一站式服务,包括但不限于专利商标申请、咨询、检索、诉讼、打假、许可、合同审查等业务。三友是各种知识产权行业协会成员或理事单位。

http://www.sughrue.com/
Sughrue is an Intellectual Property Law Firm. Exclusively.
From our inception in 1957 to the present, we have focused solely on intellectual property law. We handle every aspect of IP law, and we have kept this area as our exclusive focus as a way to ensure that we provide the highest possible expertise to our clients. We have obtained more U.S. patents than any other law firm in the world, and we have successfully litigated IP disputes in every popular forum, including U.S. District Courts across the country, the United States International Trade Commission, (USITC), the Patent Trial and Appeal Board (PTAB), and the Trademark Trial and Appeal Board (TTAB).
Sughrue is an international firm in every sense of the word. We are experienced in handling worldwide patent and trademark portfolios, and have major clients throughout the world, for example, in Japan, Korea, China, Taiwan, India and Europe. Our attorneys speak many languages, and travel the world on a regular basis to meet with clients and speak at international conferences as authorities on Intellectual Property issues.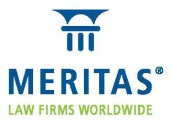 http://www.meritas.org/
自 1957 年公司成立至今,我们一直专注于知识产权法律业务。我们处理知识产权法规的各方面事项并始终专攻此领域,以确保为客户提供最高水准的专业知识。我们赢得了数量众多的美国专利,超过世界上任何其他律师事务所,我们在各个主流法庭成功起诉知识产权争议,包括美国各地的地区法院、美国国际贸易委员会 (USITC)、美国专利审判和上诉委员会 (PTAB) 以及商标审判和上诉委员会 (TTAB)。
Sughrue 是一家当之无愧的国际性事务所。我们擅长处理世界范围的专利与商标组合,我们的主要客户遍布全球,包括日本、韩国、中国、中国台湾、印度和欧洲等国家和地区。我们的律师精通多国语言,他们会定期走访世界各地的客户,在各种国际会议上代表官方就知识产权问题发言。
ILCT Intellectual Property Practice Group was established in 1966. Currently, the IP Practice Group consists of 20 IP practitioners and legal assistants. Among of them are 4 Patent Specialists who have the specific technical background in assisting the clients to draft and review the patent specification. Our practitioners have received specialized training that enables them to efficiently counsel our clients in connection with intellectual property issues. We could offer all types of IP legal work, whether they are trademark and patent registrations, IP infringement actions, litigations, and dispute resolutions. It has also expanded its practice to include IT, e-commerce, licensing, franchising, technology transfer, and patent translation work.
For fifty years, ILCT has provided IP services to a substantial number of IP clients, both in Thailand and other countries, and acts as an IP correspondent law firm in Thailand.
ILCT is member of International Association for the Protection of Intellectual Property (AIPPI), Asian Patent Attorneys Association (APAA), International Trademark Association (INTA), Asean Intellectual Property Associations (ASEAN IP) and Meritas.

http://www.unius-pa.com
UNIUS国际专利事务所自1988年成立,总部位于大阪。一直以来坚持提供最好的知识产权服务,重视与客户的交流,除了说明书撰写能力以外,还努力提高有关技术、法律、实务的解说能力;处理过很多的侵权案件(咨询、调查、警告、诉讼),得到了客户的高度的信任;为了能更好地向客户提供服务,2015年1月13日起,在东京的日本桥地区设立了东京分所。
Unius Patent Attorneys Office was founded in 1998, and the main office is located in Osaka. All the time, we insist on providing the very best in intellectual property services. We place great importance on good client communication and strive to be adept not only at drafting patent specifications, but also at explaining the technical, legal, and procedural aspects of their cases so that clients easily understand. As we have much experience handling contentious cases involving consulting, search, warning, and infringement, we have earned a deep trust from clients. To better serve our clients, Unius has established a branch office in the Nihonbashi section of Tokyo. Our Tokyo Branch Office has been open for business since 13 January 2015.


www.incopat.com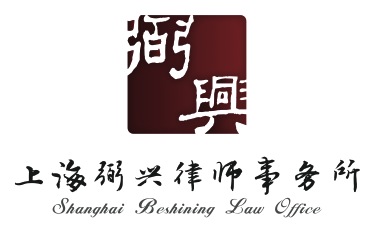 上海弼兴律师事务所由上海智信专利代理有限公司原合伙人薛琦及其团队于2013年创立,总部设在中国上海。
弼兴是中国少数同时具有专利和商标代理资质的知名法律服务机构,汇聚了五湖四海的精英,目前拥有律师、专利代理人、商标代理人等法律专家和技术专家近百人,业务以提供全方位的法律服务为特色。
我所现拥有律师21位、化学医药生物领域专利代理人38位。本所化学医药生物领域国内发明专利申请授权率高达90%以上,服务客户范围涵盖了国内上百家大中型仿制药生产公司、新药研发公司、大型医药研发外包公司、医药创投公司、高校、科研机构及初创企业等,先后为这些企业和科研院校提供过包含国内外专利/商标申请、专利无效、商标异议、专利/商标诉讼、专利FTO分析、知识产权尽职调查等全方位的知识产权法律服务。2015-2016连续两年被《中国知识产权》杂志与中国日报知识产权频道评选为"中国杰出知识产权服务团队"。
Shanghai Beshining Law Office was founded in 2013 by main partner Xue Qi and his team from Shanghai Zhixin Patent Agent Ltd., and its headquarters is located in Shanghai.
As one of the few leading law offices authorized to engage in patent and trademark, we currently house nearly one hundred personnel including lawyers, patent attorneys, trademark attorneys, and other legal and technical professionals with diverse background and expertise.
We have 21 lawyers and 38 patent attorneys who are in the fields of Chemistry, Pharmaceuticals and Biology .Our firm enjoys a patent grant rate of over 90% for invention in such areas. Our clients cover hundreds of domestic and foreign large and medium Generic Drug Manufacture Companies, New Drug R&D companies, Pharmaceutical R&D Outsourcing Companies, Pharmaceutical Investment Companies, Universities, R&D institutes, Start-ups and so on. We have provided for those companies with full IP legal services, including domestic and foreign patent/trademark application, patent/trademark invalidation, patent/trademark litigation, patent FTO analysis, IP Due diligence and so on. Our team was awarded the title of Outstanding IP Service Team in China for two consecutive years (2015-2016) by the China intellectual property magazine and China Daily intellectual property channel as "China's outstanding intellectual property services team".
https://www.ipside.com/
IPSIDE知识产权律师事务所是法国十大知识产权事务所之一,其业务范围覆盖全球,既为境外企业提供在华的知识产权代理服务,同时也为中国企业在境外,尤其是欧美日韩等地区提供该项服务。事务所业务涵盖专利、商标、图案、外观设计、版权和软件领域,为客户提供知识产权的咨询、代理申请、产权转让、保护和诉讼等法律服务和技术支持。IPSIDE事务所的行业跨度涵盖各个技术领域,尤其是电子、电信 、软件、航空航天等。
IPSIDE intellectual property law firm is one of the top ten French intellectual property law firms, its business scope covers worldwide, providing both intellectual property consulting in China for foreign companies, but also for Chinese companies abroad, especially in Europe, USA, Japan and South Korea. Firm business covers patents, trademarks, patterns, designs, copyright and software, providing intellectual property agency services including filing, assignment of property titles, licensing, litigation, other legal services and technical support. IPSIDE firm specializes in various technical fields, especially electronics, telecommunications, software and aerospace.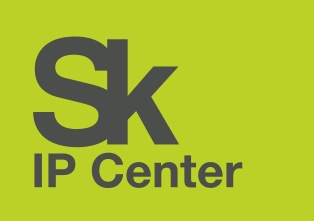 http://ip.sk.ru/