During substantially global economic recession that technology and IP development has to timely and relevant match in view of changes in law, practice, and culture. How is the trend of China's IP development? What will happen to the IP world after?
In the stage of Chinese construction development in law and economics by socially promotion that in the field of IP has to face a lot of the new situation and problems. There is a pressing need theoretical and practical innovation in China IP.
CIPIS provides an important and timely global IP perspective approach to corporate through examines the decision-making processes, activities, and changes in significant corporate IP owners in today's new economy.

Series Companies from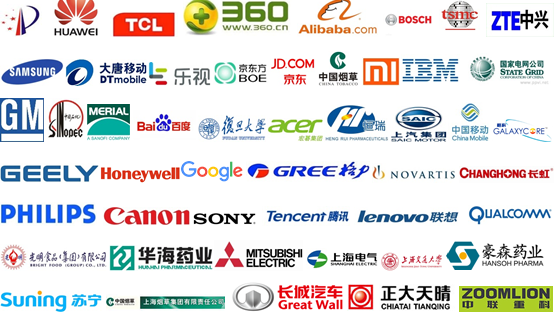 Hot Topics
√ The New Influence of the IP Court-Judicial System
√ Corporation Transformation by Improving IP Innovation Ability
√ Chinese Firms on the Forefront of Diversifying into Europe Market
√ Issues to Be Considered When Litigation a Generic Drug in International Perspective
√ How to Crackdown on Trademark's Malicious Registration
√ Issue of International Transfer IP Pricing and Tax
√ Analysis the Different Routes of Litigation in China by Pros and Cons
√ Cross-industry IP Standardization
√ WeChat IP Protection Strategy, Focus on : Brand's Safeguard Legal Rights Platform